Protect your business from the unknown with a commercial video surveillance system from us. Video surveillance for commercial use not only protects business owners and deters theft, but can also prove to be invaluable in liability cases, accidents and a number of other workplace situations.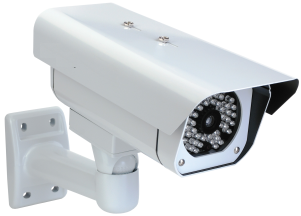 The days of low quality, low resolution, and single shot surveillance systems shown only on a television are over. Today, business owners can utilize high-speed internet connectivity, new IP-enabled camera technologies and multiple camera views displayed on a television, computer or even a handheld device for a new, and superior, level of control and effectiveness.
Camera Security System Technology
With the use of IP network video, we can provide you and your trusted staff with constant access to multiple camera views around your facility; no matter where you are.
When you choose us, you're working with experienced professionals and a company that has been protecting businesses for many years. We have installed customized video surveillance systems in businesses ranging from local stores to homes and large businesses alike.
No matter your facility's size or individual requirements, we can provide a sophisticated, comprehensive and customized surveillance system to keep a watchful eye over your assets.
Camera Wiring/Installation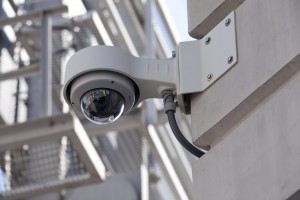 We specialize in the design and installation of state-of-the-art, integrated video surveillance systems that help businesses like yours prevent losses and provide 24/7 protection from burglary and vandalism.
CCTV System Selection and Video Surveillance
Our expertise includes working with all major closed-circuit television (CCTV) surveillance brands and manufacturers. We constantly follow the latest, cutting-edge technologies to hit the market and offer guidance and services related to:
Camera features and selection
Static, PTZ and fully functional domes; PIR and WDR cameras, as well as audio capabilities
Camera wiring, placement and monitoring – strategic installation planning for maximum coverage; station/control room and remote monitoring
Network Digital Video Recording (NDVR) options and installation – save time and money with DVR by eliminating cassettes and increasing storage capacity while having access to multi-camera viewing
System integration – customized security solutions that combine advanced motion detection with point-of-sale software and integrate with access control and intrusion detection security systems
Full range of IP and Megapixel cameras and services
Comprehensive Business CCTV Surveillance Solutions
From project planning, camera wiring and cable installation to system testing and customer training, we will work with you to design the most efficient, cost-effective CCTV surveillance system to meet your company¹s budget on a contract or sub-contract basis. We specialize in all aspects of CCTV installation, maintenance and repair and offer full services in setting up a brand-new system or upgrading and integrating an existing one.
When the decision is made to install a surveillance system, one must think about exactly what you'd like to achieve with the system and where the cameras will be located. Will it be pointing to a location with shadows and bright light? Will the camera be indoors or outdoors? Do you need to monitor a large area in one screen shot? Do you need to zoom in? Do you need exceptional image quality to clearly identify faces or license plates? Our experienced staff can assist with all these questions and develop a plan to fulfill all your surveillance needs. We address these questions and show possible solutions.
We have years of experience in the design, installation and servicing of video surveillance systems for all classes of companies. This experience has never been more important for our enterprise customers, because the convergence of video and IT networks offers as many challenges as it does enhanced capabilities. Helping businesses leverage their existing IT infrastructure for network IP video, both streaming and recording, is part of the value we bring to our clients every day.
Video surveillance capabilities for business security systems are advancing rapidly. In recent years, we've seen the migration from analog to digital video recording, and now to the convergence of video systems and a company's IT network infrastructure. This rapid advance has multiple benefits—it's made video surveillance systems more affordable for smaller businesses and it has expanded the reach and capabilities of network video (or IP video) for larger enterprises.
We work with the top technology manufacturers to offer a full range of products, including the latest digital megapixel security cameras and software for IP network integration and archiving.
With our extensive security systems background, we are able to analyze the client's needs and to recommend the best surveillance equipment for those needs. We are involved in all aspects of digital video recorder (DVR) cards and security camera system packages.
Contact us today for a free estimate.