ClearView is a Michigan based company established in 2004 with over 15000 satisfied customers. We strive on bringing the latest in security and technology to our customers. We sell and install Alarms, Access Control, Distributed Audio, Home Automation, Structured Wiring, Camera and Home Theater products and solutions. Our main goal is to supply our customers with latest and greatest technology has to offer that will make your day to day life simpler, safer, and will bring you peace of mind.
Here are some reasons why should choose ClearView:

Locally Owned and Operated. We live and work throughout the greater Detroit area, just like our customers.
For more than 18 years and 15000 customers later, we have been standing proudly behind our products and services.
We are always a phone call away and stand 100% behind our products and support.
Our staff will happily custom design a security system to fit any business owner's budget.
Word of mouth and referrals by existing customers are the real reasons why we continue to grow year after year.
ClearView understands the specialized needs of commercial security. You see problems. We see solutions. Because no two businesses are alike, we custom design each of our solutions to fit the unique requirements of each client.
We're uniquely equipped to understand how important it is to protect your employees, your inventory, and your legacy. Since 2004, Michigan businesses have been relying on ClearView as their commercial security company to protect everything they've worked so hard for. Here are just a few of the reasons why: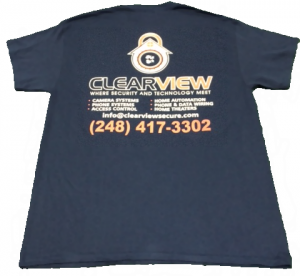 Our employees are the most highly trained experts in the industry.
We offer a complete range of security resources, including fire, burglar, CCTV, and access control.
Our equipment is the most technologically up-to-date available in the industry.
Our exceptional service doesn't end with installation. We are always available to quickly respond to your needs.
We have great local references, form lasting relationships with our customers, and are active participants in the local community.
The end result of all this effort is a smart solution that saves you time and money and ultimately safeguards what matters most to you.